As more people turn to the web for news and information, our cost-effective, straightforward advertising solutions are the perfect complement to your local digital marketing strategy!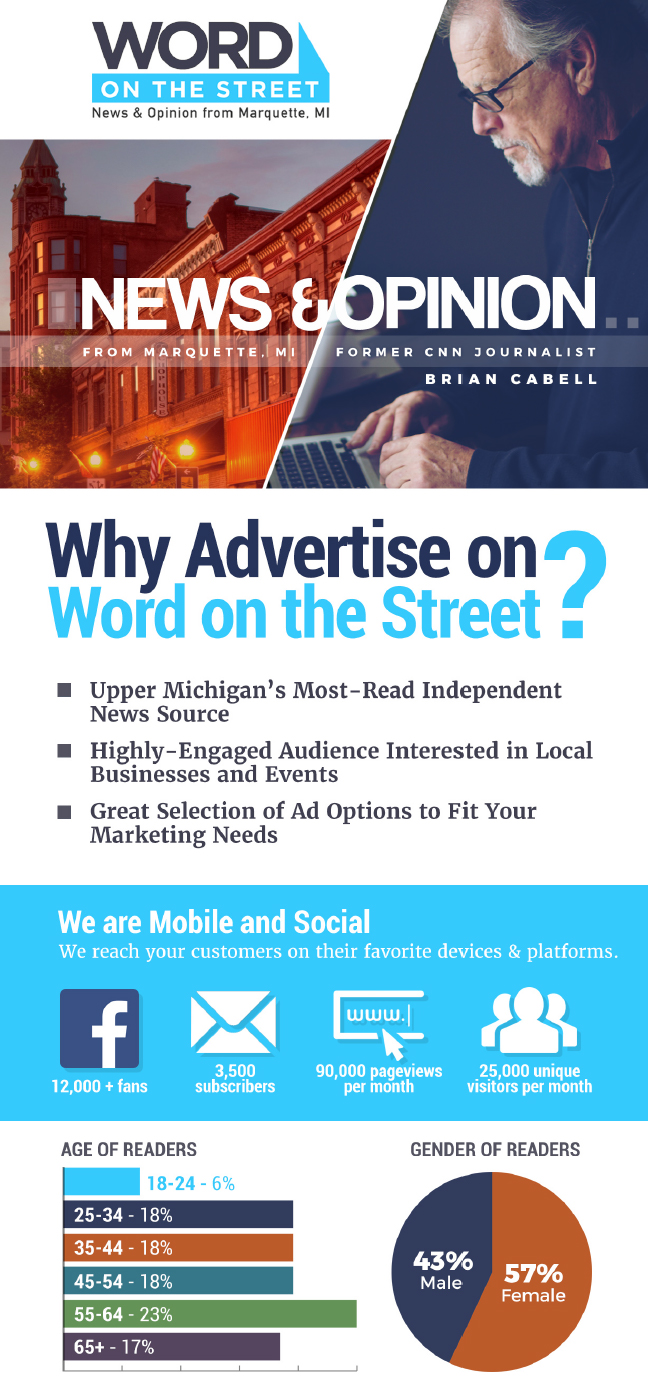 ---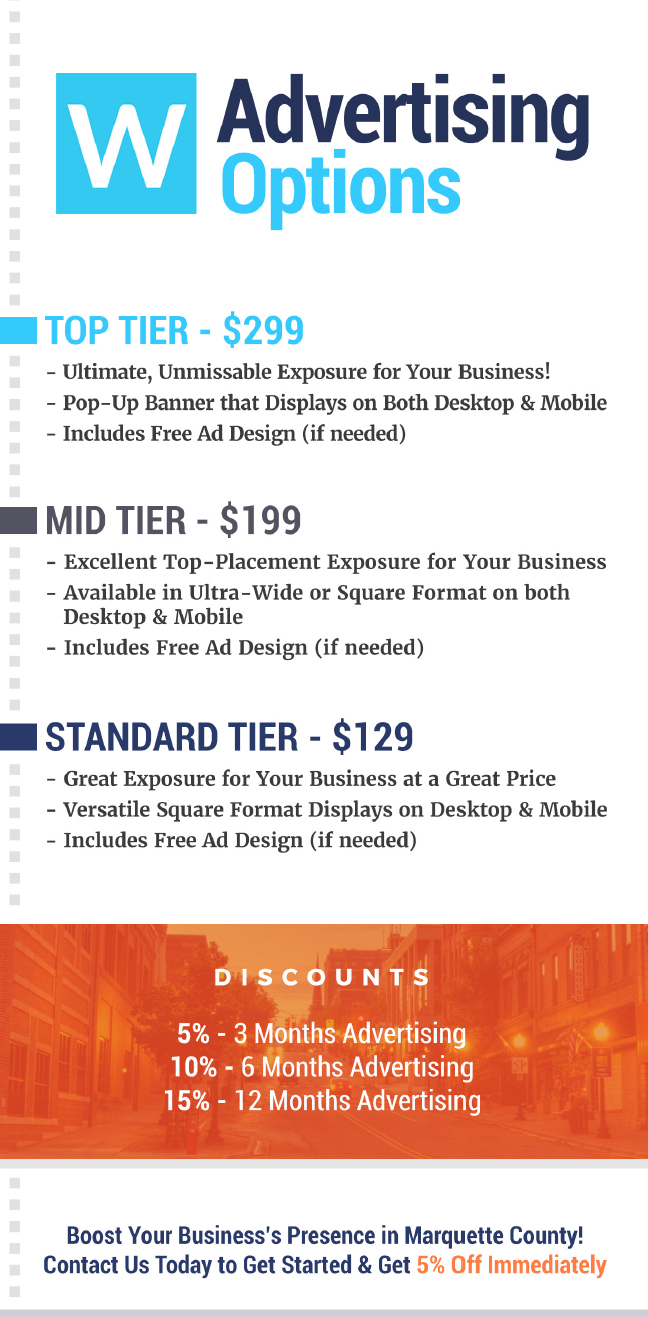 Don't miss out on one of the best-kept secrets for digital marketing in Marquette County! Contact us today to see how you can get your business on our site through one of our exceptional advertisement options.
Simply fill out the form below, and we will get in touch with you!